Civic Organization Chair Person's Message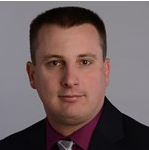 Thank you for visiting our website and this great organization. We just completed our 90th year of service to Jacksonville. I want to personally thank the officers and board members for making 2022 a huge success. We accomplished a lot, and I look forward to all the great future endeavors that our club will achieve in the years to come.
Since 1932, SBMC has had many great members that have led and done some really great events in and around our community. I encourage you to check out our history page on the website.
I became a member of The Southside Business Men's Club (SBMC) in 2005. Over the past 17 years, I have been involved with the Club, participating in some great civic activities and meeting a lot of really great people along the way. We are not only business associates, but also close friends.
It is important to know that SBMC is not only about networking and strengthening your business but is also about having fun. From our networking activities like Member Hangouts, monthly Golf Outings, Meet-a-Member, and networking sport watching outings to our annual charity events (Golf Tournament, Clay Shoot, Car Show) SBMC is a great way to be civically engaged. We have raised over a half million dollars in scholarship funds and have invested that back into the youth of Jacksonville.
It was an honor to be entrusted in serving as this great organizations 79th president and know that our 2023 president, Jeanne Maron, will continue to grow our organization and move forward with goals to strengthen our community and Jacksonville. We have become Jacksonville's premier civic organization for a reason. Now let's get to work!
Jeff Volpe
Chairman of the Board